back
Bric offers digital solution for Saba's COVID-19 containment strategy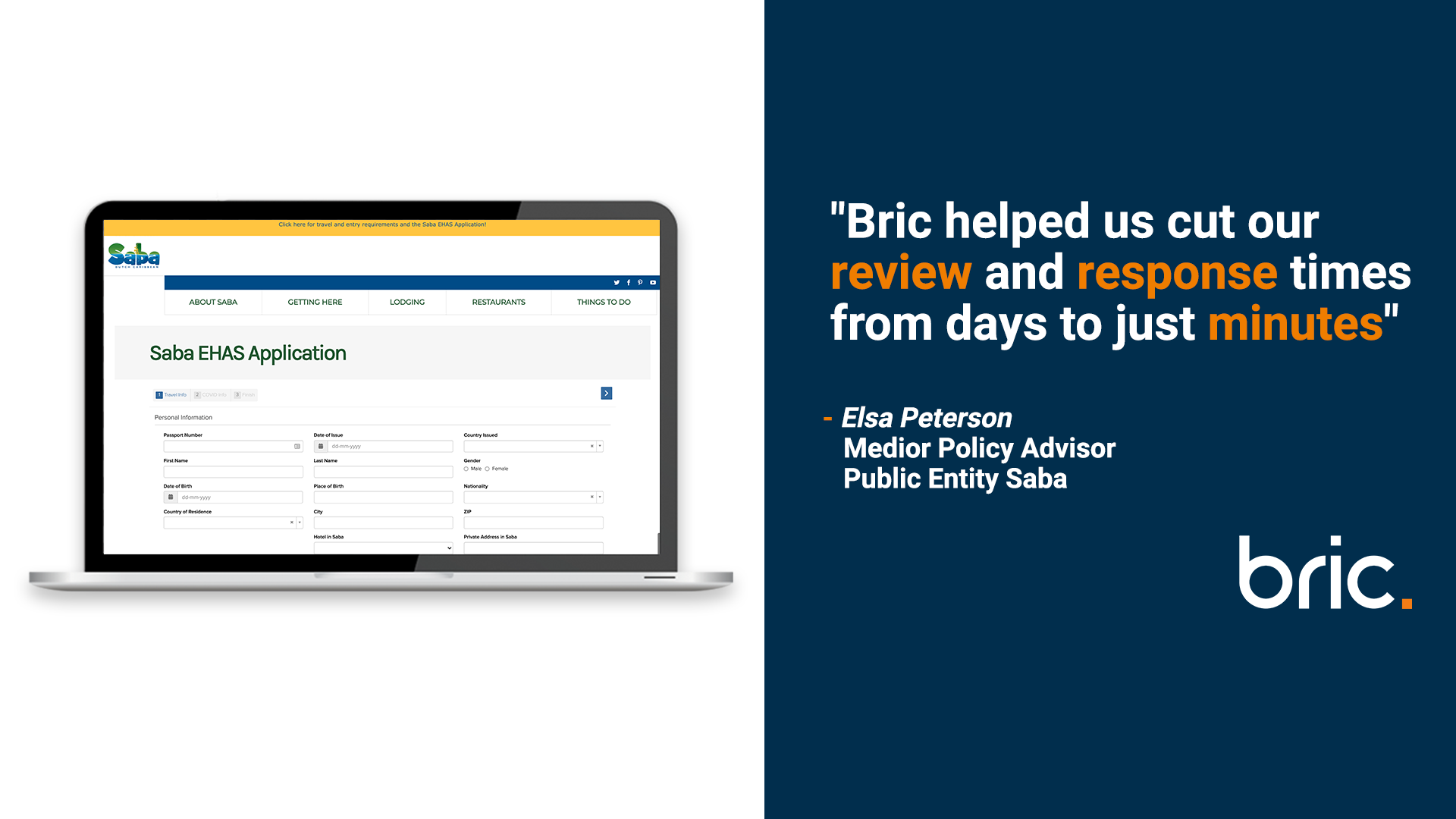 Since the start of the COVID-19 pandemic, Saba has implemented strict entry regulations to limit the introduction of COVID-19 on the island. After a successful vaccination campaign, 85% of the adult population on the island has been fully vaccinated against the virus. This prompted officials to reopen Saba's borders on May 1st.
However, prior to reopening, Saba needed an efficient containment strategy in place to prevent the COVID-19 virus from entering the island. To help with this, the Bric team developed the EHAS (Electronic Health Authorization System) solution, which will play a critical role in the containment strategy for Saba moving forward during the pandemic.
What is EHAS?
EHAS is a platform designed to capture traveler data through an online form. This form is embedded on the Saba Tourism website. All submitted applications enter the Bric system for the reviewing team to process. And through built-in algorithms, some applications can either be auto-approved or denied. The system then automatically generates an official letter that is sent back to the applicant. This applicant must present this letter upon arrival in Saba to the Immigrations desk in addition to his/her negative PCR test.
This platform also comes with in-depth dashboards that give insights into traveler applications over a selected period of time. For example, statistics on KPIs (Key Performance Indicators) such as total applications, total approved, total denied, total applications per country, etc. are all available for review.
The client is happy:
"For the past year, we have been working with a labor-intensive system for entry to the island of Saba. The newly developed Saba EHAS system has eliminated a lot of this manual work. The system allows us to cut down on our review and response times from days to just minutes. This creates a much safer and smoother process with a user-friendly system that cross-checks automatically. We are for sure happy with this system."