back
Bric Contributes To A Milestone In Water Distribution In Saba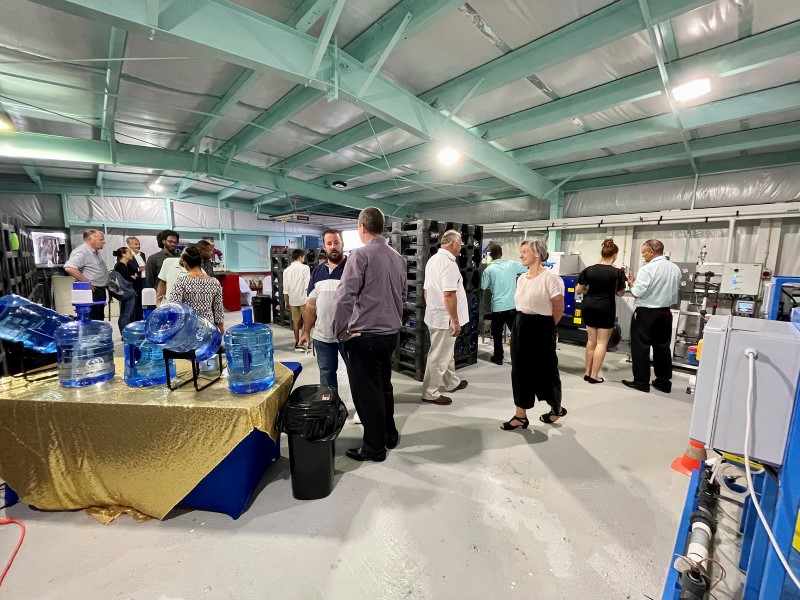 The Saban community now has its own source of safe drinking water as a result of a multi-institutional project titled Saba Splash. This is a water bottling plant that opened its doors on the island in the final quarter of 2021. This marks a significant milestone for the Saban community, as the island previously relied solely on the neighboring island of St. Maarten for potable water imports.
Bric is the administrative system behind this production facility, overseeing the process of orders, invoicing, and inventory management. Saba Splash currently distributes to businesses, supermarkets, and similar establishments, with the goal of eventually making purchasing available for citizens to place direct orders.
The administrative system provided by Bric includes:
- An easy production form to add produced water to the system. This form updates all inventory, i.e., removes the empty bottles from the inventory and adds full ones.
- Add an internal order, which automates inventory-related actions such as placing a purchase order and determining the appropriate price for bulk supplies to, for example, for supermarkets.
- Add a public order, which works the same as internal order actions, only for orders from customers.
- Generate monthly reports for invoicing. The reports group all orders from that month by product and client with the price and total price per row.
- In addition, the Saba Splash team can easily view, filter, and export order lists from the system.
Bric is very proud to have contributed to this milestone for the island of Saba and we look forward to our continued collaboration with the Saban government on the activities of Saba Splash.